i found this cool website
http://thetinyfig.bigcartel.com/
check out the cool things i found there!
French Toast T-Shirt
who doesn't like french toast? and this one is so cute too!! this guy comes with a mustache,proof of french descendant.haha.
aww... just look at it's face!! definitely the most adorable alien ever!! <3 it!!
Cute Dumpling Notebooks
ohm nom nom!! YUMMY!! i love dumplings:) me and my BFF Rachel actually eat them during recess .they are really popular so most of the time we have to wait till it's almost the end of recess to eat them.but i think they are just so kawaii on this notebook!! and it's actually one of the best sellers:) yay,everyone LOVES dumplings:)
Chomper The Monster Blue Earrings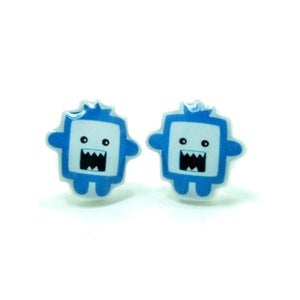 meet Chomper the blue monster:)he is probably the cutest monster ever!! even with those sharp teeth,he is still so adorable!!! and plus,blue is my fav colour so i have more reasons to like it:) haha.