my BFF rachel loves Mamegoma,it's her fav San-X character.but i think Rilakkuma is cuter!! he's my fav:) but overall Mamegoma is really cute and irristible just like Rilakkuma:) this post is gonna show u all just how cute he is and show u where u can get Mamegoma merchandise:)
starting this Mamegoma post off is this way kawaii Mamegoma file:) it features the various Mamegoma characters and has each of their names written under them:) so now u can get to know Mamegoma better and soon u'll be able to recongnize and name all of them:)
OMG!! i love this cup!! i want it!! it practical cuz we use cups almost all the time!! and it's so cute!! it's Mamegoma on the cup dressed up as different animals:)
oh my!! i feel faint... cuteness overdose!! haha . just kidding:) but this is seriously cute. cute to the max. u can choose between these 4 designs and pick the one u want:) i love design a and b:)
aww.. such a cute notebook!! this prob with me is that sometimes, the notebook is just way too cute that i can't bear to use it.. so now i think before i buy:) but seriously, sometimes when i see kawaii San-X character notebooks at the store, i can't help but to buy them... but damn,Mamegoma is just so cute!!
another few more notepads of Mamegoma dressing up as different things/animals:) i love the b one,chef Mamegoma!! the penguin one is super kawaii too. a and c are also cute choices:)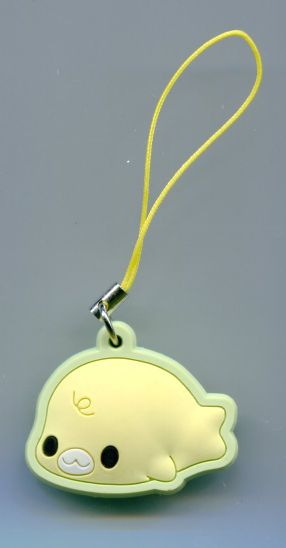 oh my!! such a cute Mamegoma phone strap!! it kinda looks like Baby Mamegoma... somehow i realise the baby or younger version of characters are much cuter than the original.take Winnie the Pooh for example... tigger is super cute in baby form,piglet too!! but for Mamegoma,baby form of not, it's gonna stay perpetually cute:)
available here(BigKeyLee store)
more Mamegoma and kawaii stuff here(BigKeyLee store)
''
lastly,we've got another super kawaii file!!
available here(KawaiiDepot)
hope u enjoyed this post!! please follow and be sure to keep updated here at Ling's Blog!!