it's all Totoro on this post:) i managed to find some cute Totoro bags:) here they are!!
check out this cute Totoro pencil case/cosmetic bag!! it's so cute but i dun think that umbrella will fit Totoro though...
somehow this one just appeals to me , i really like it:) and even more, Totoro looks so cute there!!
OMG!!it's a Totoro bagpack!! it's smiling crazily!!
ohh check out this mini Totoro coin purse!! my mum loves to bring small coin purses to the market , she says it more convenient. but i really think she should change her coin purse to this Totoro one:)
and check out this Totoro wallet!! it's colour is so bright and attractive!!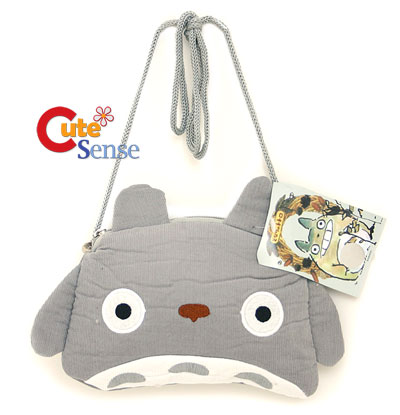 and lastly, this is another cute Totoro bag, now with a strap to carry it around more conveniently:)
okay, i'll have to end of now, see ya!!